Google is the ultimate marketing tool for every business.
There are potential customers searching for what you do. You just need to show up to the party!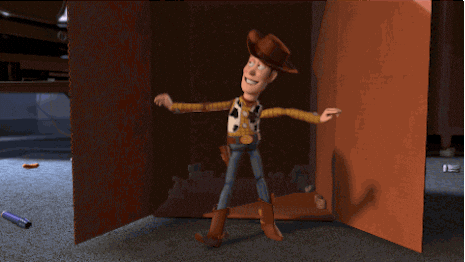 Below are the top ten tips to get more leads from Google and attract searchers to your website.
If you'd like any more information on these techniques, or help implementing them, leave us a comment or get in touch on info@ghostdigital.co.uk
Make the most of the free local listing.
Google My Business is what shows on the right-hand side of search results when people search for your business name. It is a free service that controls what is shown in the Google maps section as well as reviews, opening hours and much more.
Discover how your customers are searching for you.
Pull together a list of words and phrases that your customers would use to describe what you offer. There is a tool within the Google Ads platform called Keyword Planner that allows you to see stats about how often they are searched for.
Learn from your competitors.
Enter your keywords into Google to find out what the top rankers on the search results pages are saying. Google thinks these are the most relevant for your keywords so take note!
Convince searchers to click on your website over everyone else.
When your website pages' show on Google, you want to make sure that the listing is as compelling as possible to encourage the searcher to click. This is called the Meta Data which consists of a title (70 characters) and description (320 characters).
Make sure you're only showing the best of your website.
You may have hundreds of pages on your website but not all are important. Indexing is how you tell Google which pages you want to list in the search results. Google may not list pages if it finds duplicate content so make sure all indexed pages are unique.
Keep your website fresh and informative.
Keep your website fresh by adding new content regularly. This could be blog posts, case studies, new stories etc. Make sure that you use your keywords throughout, share it on your social media platforms and encourage others to pass it on.
Get your happy customers to shout about you.
Reviews are incredibly important for increasing your online presence. As we're talking about Google, you want to make sure you've got some good reviews on there. Plus, you'll get a nice star rating if you get enough of them!
Check out our previous post about How to link to Google Reviews. They make it annoying hard!
Fast track your ranking with paid ads.
Improving your Google rankings for free is hard work and often you won't see any change for up to a year. The faster way to jump to the top of the page 1 is with paid adverts. You are charged per click so you only pay when someone is interested.
Sell products on your website? Shopping ads are for you.
Google Shopping ads show at the top of search results and in the Shopping tab. These ads allow online shoppers to compare similar products and direct clickers to the "buying" page on your website. Plus, you only pay when someone clicks!
Ensure that your website works on the small screen.
Since 2016, Google has used a website's mobile form for ranking purposes. This means that it is imperative that your website works perfectly on all mobile devices (think big buttons!), otherwise you'll struggle to rank very highly.
Good luck getting more leads from Google! Let us know how you get on 🙂